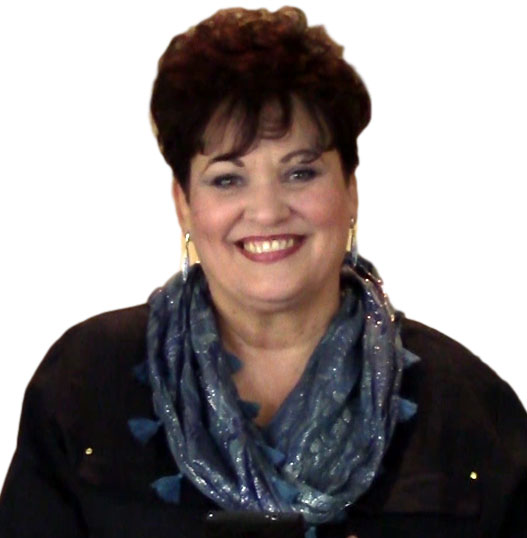 Hello dear friends, it has been quite a while since I have written anything. There are so many of our brothers and sisters in the Lord who are writing such powerful "NOW WORD" articles that I would rather let them do the writing; and I can do the receiving from what Father is saying through them.
With that personal confession being made, the Father has been nudging me the last several days to address something specific. The position many of the body of Christ currently find themselves in, and that certainly includes me. This is a time unlike any we have experienced before. We are experiencing unprecedented events every day that leave us shaking our heads in disbelief.
As a Prophetic Life Coach, I talk with believers every day, and all of them are in situations they have never faced before. All are of different ages and stations of life, but each one of them are experiencing the paradigm shift of God. Each one finding that it is indeed our heavenly Father who is doing the shifting and changing of the way things have been.
This is not a replay of days gone by, but a bright new day filled with the promises of God coming to pass. Like so many, I personally am more on the dark side of the new day dawning than in the full light of day however, the sun is indeed rising, and the full light of day will surely follow. This is such an exciting time even though we may be experiencing what seems to be the never-ending delay of our personal promises coming to pass. Knowing that we are in the season when they will come to pass gives me great joy and excitement.
You see dear friends we are on our Heavenly Father's time line. Everything taking place is what the Father himself has been waiting for. The reason we are seeing and experiencing such heightened demonic activity, is because the enemy is being exposed by the Light (knowledge) of the Glory of God.
"For the earth will be filled with the knowledge of the glory of the Lord, as the waters cover the sea." Habakkuk 2: 14.
The Glory of God is the Light of God, and when you turn the light on the darkness is dispelled, and you have knowledge, and understanding of what God has in store for us. The Father keeps reminding me over, and over again, that HE (THE LORD GOD JEHOVAH), is in total control; no matter what it may look, or sound like at this moment. We are not to be moved or unsettled by what we see, but are to stand fast on what HE has said.
Right now, it may seem as if we are standing in darkness; but, the truth is, we are being covered with his feathers under the safety his wings, and no harm shall come to us.
Just look at how this is explained to us by the Psalmist in Psalms 91:4-7 (NIV)
"He will cover you with his feathers,
and under his wings you will find refuge;
his faithfulness will be your shield and rampart.
You will not fear the terror of night,
nor the arrow that flies by day,
nor the pestilence that stalks in the darkness,
nor the plague that destroys at midday.
A thousand may fall at your side,
ten thousand at your right hand,
but it will not come near you."
Over the last three years when I have prayed, the only thing that came from my lips was, "Father your will be done, just the way when, and how, you want it." Just like He told His disciples when they asked Him to teach them how to pray in Mathew 6: 9-10.
"This, then, is how you should pray:
"'Our Father in heaven, hallowed be your name,
your kingdom come, your will be done on earth as it is in heaven."
My friends, we are not waiting for a thing, or an event to take place; but we are in the "season of HIS GLORY". That far exceeds any need or want we may have. You may be in desperate need of a physical healing, and without it there is no hope, but the Father reminds us that there is hope because, "It is in Him, we live, and move, and have our being." (Acts 17:28)
We are alive not because of a physical action, but because He chose for us to be here. Father timed our birth on this earth "for such a time as this" just as much as He timed the birth of Esther (Esther 4:14), and nothing can change that. We can become stubborn stiff-necked and hard in our hearts if we so choose but, when we are following the Father with our whole hearts, the enemy cannot touch us.
The enemy is pushing and fighting as hard as he can to get us into the place of questioning and unbelief, so we will choose to come out from under the protection and strength of our heavenly Father. However, the darkness that we seem to be standing in is actually a place of rest the writer talked about in Hebrews 4:11. (NIV)
"Let us, therefore, make every effort to enter that rest, so that no one will fall by following their example of disobedience."
Also, in the book of Exodus, chapter 32 verse 9, the Father speaks of the children of Israel as being a stiff-necked people. The reason was, no matter how many times He provided miraculously for them, every time there was a new need, they would return to doubt and unbelief.
My friends, we may not know what the outcome will look like, but we know that as we walk in His will, His way, and in his timetable, we will be in a place of rest, leaning into his very being. So, this place of darkness is actually a protected hidden place in our Heavenly Father as he completes what he has started in and for us.
"For I know the plans I have for you," declares the LORD, "plans to prosper you and not to harm you, plans to give you hope and a future. Then you will call upon me and come and pray to me, and I will listen to you. You will seek me and find me when you seek me with all your heart. I will be found by you," declares the LORD, "and will bring you back from captivity."

As we can see here in Jeremiah 29:11, when we Rest, Trust, and Expect the incredible unstoppable love of your Father as he moves on your behalf, He will care for us as only He can, and all of the promises of His perfect protection, care and deliverance found in Psalms, chapter 91, will be ours.
Georgina Buchanan
Wife, Mother, Grandmother, Prophet, Life Coach,
Mentor, Minister, Teacher, Speaker and Woman of God
Georgina@touchstonesnetwork.org
Please follow me at www.twitter.com/prophetgeorgina
Georgina has a burning passion to proclaim hope to men and women everywhere. She has walked in the office of a seer prophet, speaker, teacher, and mentor most of her adult life; and is an Ordained Minister. She has worked alongside her husband, Keith in ministry since their marriage in 1971. During which time, she along with her husband served on the pastoral staff at Phoenix First Assembly for 24 yrs, and now they serve God in prophetic evangelism, touching lives globally through their website www.TouchStonesNetwork.org.
She teaches men and women how to have "A Covent Walk," helping them realize who they are in the Father's eyes. By "revealing, identifying, and positioning" she helps them see their place in this world. Georgina is a prophet, conference speaker, and a life coach. Georgina has audio teachings as Mp3 downloads and regularly writes articles for websites. You can find her on YouTube channel at http://bit.ly/GeorginaonYouTube .
Georgina and Keith are blessed with two awesome children and four fabulous grandchildren. They reside in Nashville, Tennessee and love to drive through the countryside with its beautiful trees, deer, and turkeys, while they invest time with the Lord.
To request her to speak for your church or organization, send a request with information on the event to:request@TouchStonesNetwork.org