What does The Glory Look Like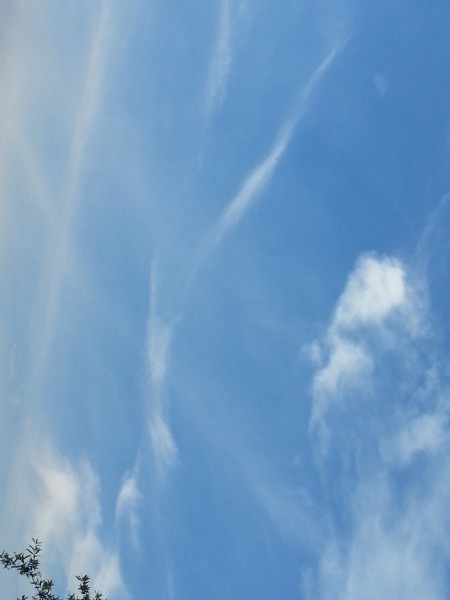 Have you ever wondered what the Glory of God really looks like? I have. I have watched the great revival meetings of the past on video archives. Kathryn Kuhlman, Oral Roberts, Lester Sumrall, Kenneth Hagin, to name just a few. I have read their testimonies-studied their behavior and actually met some of them in years past. One thing they all had in common was a tremendous hunger for God. Though each of their lives varied greatly one from the other, they all shared great sorrows, but, even greater victories. It's not that they were any better than the rest of us, but they did not let their sorrows dictate the outcome of their journey.
As for myself, I have hungered to see the Glory of God more than I have wanted anything else. Not truly understanding what this desire was or where it would take me, I have followed it wherever it led. For the most part it has taken me on single lane back roads, through the desert, and over craggy mountain tops, and most certainly to places that cannot be found on any known religious or doctrinal road map - All in search of His Glory.
This search, though seemingly endless begun to reveal a pattern. At first I did not see it. Like a Hidden Object Game, you know those pictures with a batch of black dots and a picture hidden among them. The more you look the harder it is to see, but if you glance away-and then look back at it again-you can see the picture, and that is how it has been for me. I looked and looked searching for the Glory of God, hoping to experience that which the great spiritual leaders talked about.
He Hungers for Us
I have never preached a sermon through a spiritual haze so thick you couldn't see the people sitting on the front row. I have never driven 30 miles to my next meeting on a empty gas tank, nor have I served a meal from a pot that remained full until the last person was full, and then the pot was empty, and because I had not experienced these kinds of manifestations I felt the Glory of God was eluding me; until one day it became clear to me what the Glory of God really was. It was not miraculous happenings or events, it was the very presence of God. Just like Adam and Eve experienced in the garden, and like Moses on the mountain top, His Glory is not an event or happening, but, it is a cool of the evening walk, or quiet time in his presence. With that revelation I could look back and see that His Glory has always surrounded me. I did not have to go anywhere to find it, or wait to get it - His Glory was always there.
I remembered the times when I was alone in my car and yet, I knew I was not alone, His presence was so strong I could hardly breath. I'll not forget the time I was in my prayer closet in the middle of the night. I had been sitting quietly for over an hour when I got up to go to bed, I felt a tug on the hem of my gown, and I heard in my spirit,Don't Go. I knew that I had heard the Holy Spirit, so I stopped, sat down, and stayed for another hour. I knew I was in His presence, but did not realize, I was also in His Glory.
Yes, it is true; His presence and His Glory are one and the same. Our doctoral teachings have made it mystical and seemingly unattainable except for a very few, but my friends, that is not true. The scripture says in, Ps 22:3 (KJV)
But thou art holy, O thou that inhabitest the praises of Israel. (the praises of His people)
The Word also says, to look for him and you will find him.(Jer. 29:13, Duet 4:29 KJV) He longs to be with us far more than we can ever imagine.
But God, who is rich in mercy, because of His great love with which He loved us, even when we were dead in trespasses, made us alive together with Christ (by grace you have been saved), and raised us up together, and made us sit together in the heavenly places in Christ Jesus, that in the ages to come He might show the exceeding riches of His grace in His kindness toward us in Christ Jesus. For by grace you have been saved through faith, and that not of yourselves; it is the gift of God, not of works, lest anyone should boast. For we are His workmanship, created in Christ Jesus for good works, which God prepared beforehand that we should walk in them. Eph 4:4-10 (NKJV)
Walking In His Glory
At the supermarket, the dry cleaners, or even the hairdresser, I am in his Glory. That is not minimizing, or making common His Glory, but understanding that no matter where I am, He is with me in a powerful and mighty way. My favorite scripture is Acts 17:27-28 (KJV) "For in Him, we live, and move, and have our being" That, my friends is His Glory. Today God is revealing Himself as never before.
"Blessed are those who hunger and thirst for righteousness, For they shall be filled." Matt 5:6 (NKJV)
God will turn no one away; in fact, he is hunting for you, and that is why you will find him.
"He doesn't play hide-and-seek with us. He's not remote; he's near. We live and move in him, can't get away from him!" Acts 17:27-28 (from THE MESSAGE: The Bible in Contemporary Language copyright 2002 by Eugene H. Peterson. All rights reserved.)
How different life looks to me when I see it through His Glory. We all have different life experiences which result in different manifestations. Some are supernatural, which everyone can see, but the seemingly ordinary ones are often the greatest-because they are much more personal and intimate. They are shared between you and your heavenly Father.
I love these experiences, and though I use to not see them, I no longer look for Him as I would a stranger, but now I see His Glory as the breath of my life.
Georgina Buchanan
Prophet, Life Coach, Minister, Speaker,
Wife, Mother, and Woman of God
Georgina@touchstonesnetwork.org